Book a Free Consultation with All Smiles Dental: Family Dentistry in Algonquin, IL
Are you seeking a new family dentist in Algonquin, IL? Whether you're new to Algonquin or are looking for a different dentist that's more affordable or who puts you more at ease, you're invited to book a free consultation with Dr. Tim Stirneman at All Smiles Dental. Dr. Stirneman is taking on new patients and his Algonquin, IL family dentistry practice offers a variety of emergency, preventative, restorative, and cosmetic dental treatment options in a comfortable and gentle environment that caters to patients of all ages. There are some great reasons to work with Dr. Stirneman and his team.
Book a Dental Consultation or Get a Second Opinion at No Charge
Are you looking for help with a toothache, with damaged teeth, or are you in need of a new dentist for a dental cleaning and check-up? Are you ready to improve your smile with braces, through porcelain crowns, dental implants, veneers, or teeth whitening? Or have you had a consultation and want a second opinion from a different family dentist who can help you explore all the available options for correcting smile deficiencies? Book a consultation with All Smiles Dental by calling our office at (847) 915-6204.
Meet our Team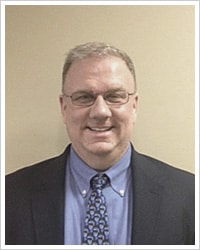 Dr. Tim Stirneman
"I am in dentistry because I love helping people. I love helping them improve their health and improve their smile and improve their lives.
When a client leaves the office grinning from ear to ear, and their excitement is contagious, that's when I am most satisfied. That's what makes me the happiest and brings me the most joy.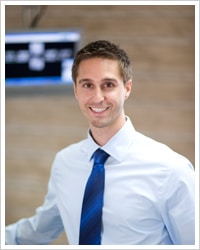 Dr. Chad Ollom
Dr. Chad Ollom was born in Wheeling, West Virginia and was drawn to Buckeye country where he earned his Bachelor of Science in Biology and his Doctor of Dental Surgery from The Ohio State University. Chad's passion for dentistry and hunger for learning has gained him his certification in Invisalign, Botox and Dermal Fillers, and also led him to graduate from the Midwest Implant Institute where he has expanded his knowledge in the placement of dental implants. Dr. Ollom is thrilled to offer Orthodontic, Endodontic and Implant services to our practice.

Be sure to visit our website
click here to check out all we have to offer at our website
Contact This Office

1452 Merchant Drive
Algonquin, IL 60102

(847) 915-6204

info@allsmilesdental.com

facebook.com/algonquindentist/