DR. DEAN HUTTO IS CHANGING THE WAY PEOPLE IN BAYTOWN GO TO THE DENTIST – EXPERIENCE THE DIFFERENCE
Do you need a new dentist in Baytown? Whether you are new to the area or are looking for a new dentist for yourself and /or your family, we invite you to experience the difference at the office of Dr. Dean Hutto. The Baytown Aesthetic Family Dentistry office strives to be different, offering an anxiety-free and relaxing approach to dentistry that leverages the latest in dental technology. We get great Baytown dental reviews from patients who often comment that they appreciate our care and attention to detail as well as the great results. Check out our smile galley for many before and after photos of general and cosmetic dentistry procedures.
We customize services to meet your oral health needs and do so in a technologically advanced setting. Dr. Hutto and his team operate with continuous improvement principles to ensure you get the latest in proven dental options for everything from preventative care to endodontics to cosmetic dentistry, and other related treatments. Visit our Baytown office and you will see an immediate contrast in what many other dentists offer.
Services offered here in our Baytown, TX dental office include:
Preventative Dentistry
General Dentistry
Smile Improvements through Cosmetic Dentistry
Dental Implants
Help for Migraine Headaches
Teeth straightening with Six Month Smiles
Invisalign Clear Braces
Sleep Apnea help
Oral conscious Sedation Dentistry
And more…
Meet the Doctor
Although he graduated as Doctor of Dental Surgery (DDS) in 1992, he has remained committed to ongoing education through active professional memberships and educational courses. Dr. Hutto has studied with some of the most renowned professionals in the industry, including studying the complexities of bite alignment and smile restoration with Frank Spear at the Seattle Institute in addition to studying with Pete Dawson of The Dawson Institute for Learning and with Bill Strupp in Florida. He is a graduate of the prestigious Hornbrook Group. Dr. Hutto completes approximately 5 times the required study amount annually, at approximately 75 continuing education hours/year.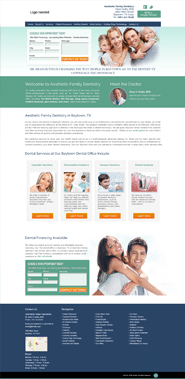 Be sure to visit our website
Contact This Office

3800 Main Street
Baytown, TX 77521

(281) 422-8248

nicole@drhutto.com

facebook.com/DrHutto