Dr. Kenneth Siegel is an award-winning general and cosmetic dentist. He is known by his patients for his quality work, his friendly, caring attitude, and for having the most up-to-date dental practice in the area.
We offer comprehensive services to our Philadelphia patients, including cosmetic dentistry, and general dentistry for the whole family, and provide various payment and insurance options. At our dental office, our hygienist is much loved by our patients and gives gentle and thorough teeth cleanings.
Dr. Siegel uses the latest technologies and has built his practice to make it comfortable and state-of-the-art. He was voted one of America's Top Dentists by the Consumers Reseach Council of America, an honor we strive to live up to with each patient who comes through our doors.

We provide comprehensive dentistry for outstanding smiles. Please take a few moments to review our website, then call our dental office to schedule your appointment with Blue Bell,PA cosmetic dentistry, Dr. Kenneth Siegel, today.
Meet The Doctors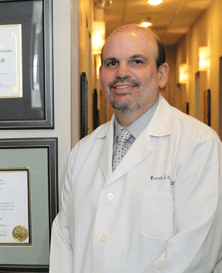 Dr. Kenneth Siegel
Dr. Kenneth Siegel is a highly trained cosmetic dentist, has been treating patients in the Philadelphia area at Dental Excellence of Blue Bell for more than 25 years.
His expertise and excellent results have earned him the title of "America's Top Dentist", a prestigious honor awarded by the Consumer Research Council of America.
Since graduating from the University of Pennsylvania School of Dentistry, Dr. Siegel has kept up his continuing education in general dentistry, orthodontics and cosmetic dentistry and always stays on top of the latest developments in technology. It is his goal as a cosmetic dentist to provide patients with the best care available.
Dr. Siegel was trained at the prestigious Las Vegas Institute of Advanced Dental Studies where he earned the title of Master Aesthetic Dentist.
Additionally, Dr. Siegel completed advanced courses in the specialty fields of Full Mouth Reconstruction, in which he handles complex dental restorations and Advanced Neuromuscular Dentistry in which he diagnoses and treats problems involving the muscles, nerves and joints in the face and jaw.
Blue Bell cosmetic dentist, Dr. Kenneth Siegel, would love to speak with you in order to discuss all of your cosmetic dentistry-related questions.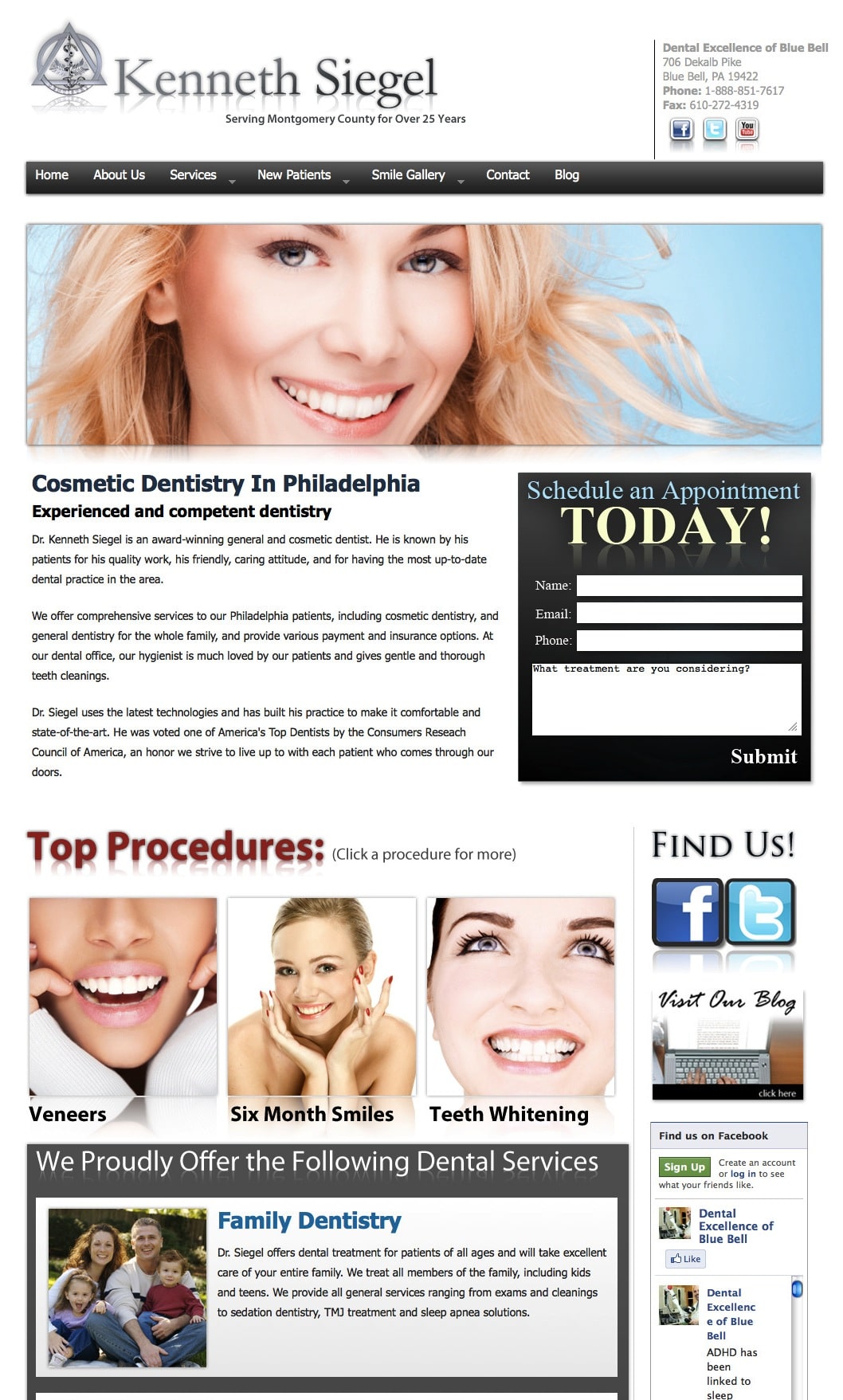 Be sure to visit our website
Click here to check out all
we have to offer at our website
Contact This Office

706 Dekalb Pike
Blue Bell, PA 19422

1-888-851-7617

welcome@dentalexcellenceofbluebell.com

facebook.com/Dental.Excellence.Blue.Bell