Dr. Radz and the dentistry team at Cosmetic Dentistry of Colorado would like to welcome you to Denver's best in dental care and oral health. We offer personal care that will make you feel comfortable and the experience that will make you feel confident you are receiving the best that dentistry has to offer. Dr. Radz is an award-winning dentist with extensive training from some of the most prestigious postgraduate institutions in dentistry, continuing his studies each year through continuing education courses designed to offer the latest and most effective dentistry treatments.
In addition to his extensive education and training, Dr. Radz is also a trusted source for other dental professionals, for the past 15 years he has traveled nationally and internationally teaching other dentists about cosmetic dentistry. Additionally, Dr. Radz has published over 150 articles in dental journals on the subjects of cosmetic and restorative dentistry as well as on dental technology. He is constantly recognized by his peers locally and listed as one of 5280's Top Dentist.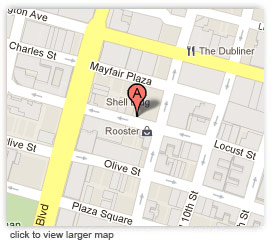 Cosmetic Dentistry of Colorado strives to provide the upmost in personal care and delivers positive, lasting results that are designed to make you look good and improve your oral health. Whether you come to us for minor smile enhancements like tooth-colored fillings or dental crowns, or something more advanced like a smile makeover, our Denver dental office features the latest dental technology, products, and procedures to make your smile dreams reality!
Meet The Doctors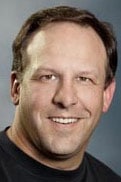 Known internationally for his experience in cosmetic dentistry, Dr. Gary Radz is respected by local celebrities who come to him for a dazzling smile, as well as dental institutes in the US and abroad who call upon him to teach their dentists how to perform the newest procedures in cosmetic dentistry. His career as a dentist showed a brilliance in the field, and through his steadfast dedication in creating the best smiles possible for all his patients, he has earned a position of respect among other dental colleagues who call him a "dentist's dentist." Dr. Radz has been listed in 5280 Magazine as one of "Denver's Best Dentists." His experience in dentistry has been recognized by local and national media, and he has had the privilege of being interviewed by the New York Times, the Chicago Tribune, the Denver Post, the Rocky Mountain News, the Boulder Camera, the Charlotte Observer, and Parenting Magazine. Dr. Radz has been asked to be a contributing editor to Denver's BLOOM and SHINEmagazines. Additionally, he has appeared on WBTV and Denver's "9News."
Over the past 12 years, Dr. Radz has presented at many regional, national, and international meetings. To date, he has given over 500 presentations in nine countries on four continents. He has presented at the American Academy of Cosmetic Dentistry's annual meeting 12 years in a row and in 2006, he was a featured speaker at the American Dental Association's Annual Meeting. In the 2004 through 2008 issues of Dentistry Today, Dr. Radz was named as one of the "Top Speakers in Continuing Education." Dr. Radz will also again be featured in 5280 magazine in their Denver Top Dentists list.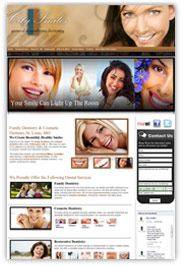 Be sure to visit our website
click here to check out all we have to offer at our website
Contact This Office

999 18th St, Suite 1300
Denver, Colorado 80202

303-242-8319

care@downtowndenverdentist.com

facebook.com/cosmeticdentistryofcolorado
{sfg:14}