There are some great reasons to book a consultation with Family Dentistry of Knoxville. Whether you're in need of a Knoxville family dentist because you are new to the area or you're just looking for a new dental office, Family Dentistry of Knoxville would be pleased to meet you. Dr. Jason A. Phillips and his team care about your smile. Dr. Phillips' practice specializes in family dentistry, restorative and cosmetic dentistry, and pediatric dentistry. We offer gentle dentistry leveraging the latest in dental technology so that every appointment is comfortable and anxiety-free. Call the best dentist in Knoxville TN today!
Family Dentistry
Preventative dentistry is the cornerstone of a healthy and beautiful smile. We offer check-ups, cleanings, x-rays, and all the basics that help you and your whole family keep your smile looking great. Book a check-up with us or talk to us about toothaches, sore gums, root canals, dental crowns, or problems with existing dental work.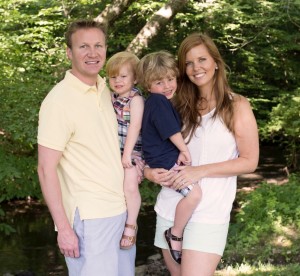 Meet the Dentist
Meet Dr. Jason A. Phillips, Knoxville Dentist
We provide a full array of dental care services for the whole family that includes general and preventative dentistry, restorative dentistry, cosmetic, or pediatric dental areas. Whether you want a check-up, need a filling, are interested in teeth whitening, dental implants, or getting help with TMJ or periodontal disease, Dr. Phillips and his team are committed to helping you.
Using the most advanced, state-of-the-art equipment, our commitment is to provide you with outstanding dental care and a high level of oral wellness. We look forward to being your dental care provider, friend, and part of the community for many years to come!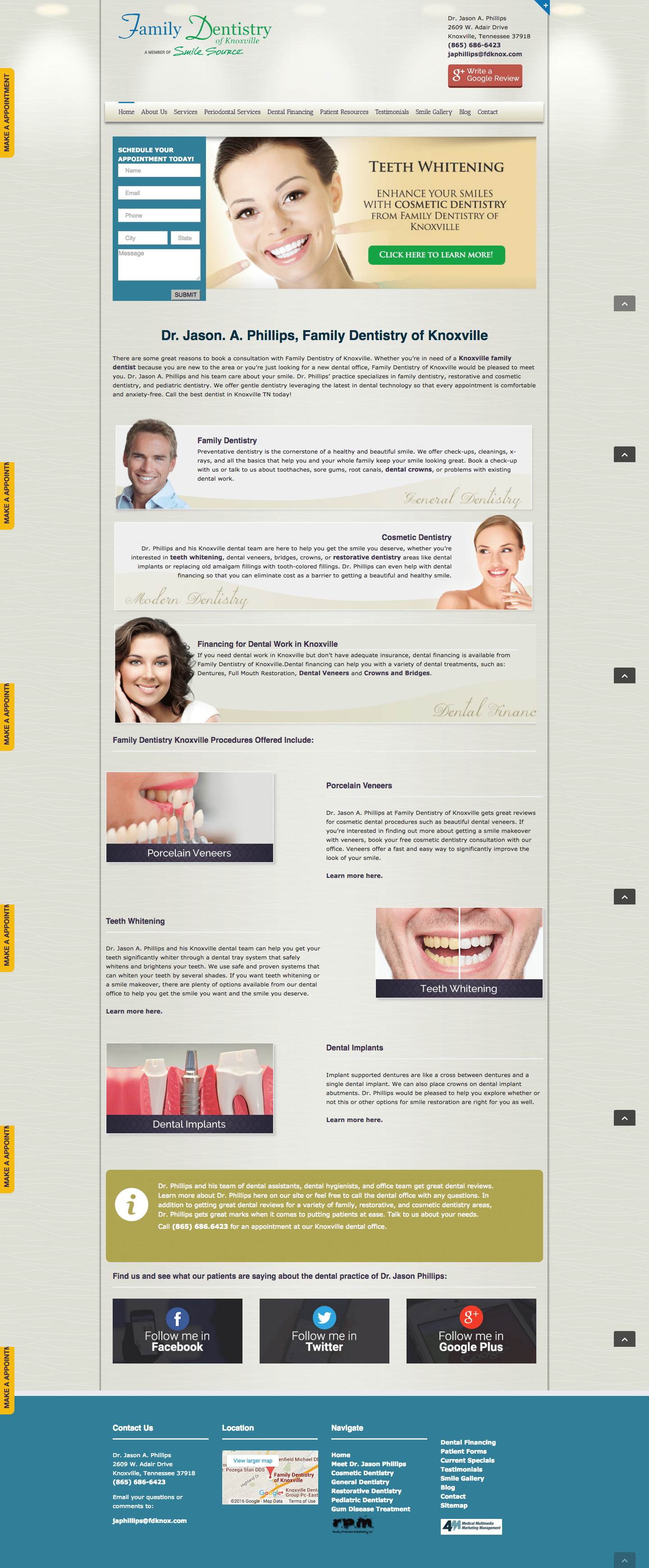 Be sure to visit our website
click here to check out all we have to offer at our website
Contact This Office

2609 W. Adair Drive
Knoxville, TN 37918

(865) 686-6423

japhillips@fdknox.com

facebook.com/FamilyDentistryofKnoxville/