Family and Cosmetic Dentistry in Madison, TN and the Greater Nashville Area
Welcome to Madison Smiles, the Madison, TN family dentistry office of Doctors Raj, DDS and J. Michael Law, DDS. We offer family and cosmetic dentistry services to people in the Madison and greater Nashville, TN area. We are taking on new patients and would be pleased to offer you a consultation to talk about general and preventative dentistry, cosmetic dentistry procedures, as well as treatment in other areas, such as TMJ and gum disease. Your smile is important to us.
A Variety of Family and Cosmetic Dental Services
When you choose Madison Family Dental, you get access to a wide variety of treatment options including everything from basic preventative care, dental sealants, and teeth cleanings to emergency treatment such as fillings, root canals, and dental extractions.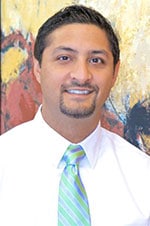 Rajan Kshatri, DDS
I believe every patient is unique and requires a customized treatment plan to restore you to your best oral health. I will spend as much time as you need to answer your questions. You can call me at any time, during office hours, after hours, or on the weekend. I also believe in giving back to my community. I regularly volunteer time at the Interfaith Dental Clinic, providing much needed dental care to those in need. Donated Dental Services is another organization that we participate in providing dental care to those in extreme need. Our office believes giving back to the community is very important in improving the oral health of our neighbors.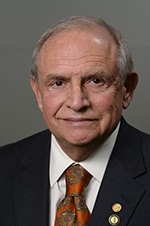 J. Michael Law, DDS
Dr. Law opened his practice of general dentistry in Madison in 1971 after serving two years active duty as a dentist with the U.S.Navy. Dr. Law and his staff stay current and proficient in dentistry by attending and continuing education courses and exceeding the minimum required annually for licensure.
Contact This Office

231-A West Old Hickory Blvd.
Madison, TN 37115

(615) 541-4750

scheduling@madisonsmiles.com

facebook.com/MadisonFamDent/