Welcome to City Smiles, the family dentistry and cosmetic dentistry office of Dr. Christopher Hill. Dr. Hill's vision for each of our patients is an attractive, healthy smile. Our practice focuses on general, cosmetic and restorative dentistry.This means that whether you need dental fillings, Invisalign clear braces, or full-mouth reconstruction, we offer comprehensive dental services for all family members — in a relaxed, contemporary setting.
Your family deserves the very best dental care. Our dentist and staff understand your needs and we always listen carefully to your concerns. We treat all members of the family, including kids and teens. We provide all general services ranging from exams and cleanings to sedation dentistry, orthodontic treatment and sleep apnea solutions.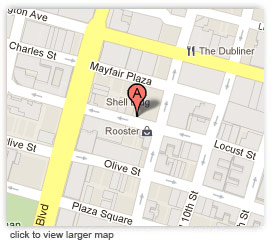 City Smiles offers a complete range of dental services to help you achieve the smile you deserve. We have invested in advanced dental technology to bring our patients the best of modern dentistry. Whether you need a comprehensive smile makeover or your regular checkup, all of our treatments are performed with precision and an unwavering attention to detail. If you have any questions about the services we offer, please contact our dental office in St. Louis.
Meet The Doctors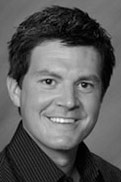 Dr. Chris Hill
Dr. Christopher Hill has been creating smiles and changing lives for the past 10 years. After graduating from Southern Illinois School of Dental Medicine, Dr. Hill practiced in the St. Louis area for several years before establishing his practice in the heart of the downtown business and loft district.
Dr. Hill recognizes that dentistry is an ever-evolving field and spends hundreds of hours each year pursuing advanced dental education in order to provide his patients with the most current and least invasive dental care possible. Dr. Hill participates in elite programs offered by organizations such as The Hornbrook Group, the prestigious Pacific Aesthetic Continuum, DOCS (Dental organization for Conscious Sedation) and the Scottsdale Center for Dentistry.
Due his advanced training in many specialized areas of dentistry, Dr. Hill is one of the most in-demand cosmetic dentists in the region. The ability to transform his patients' oral health and aesthetic appearance, along with his strong beliefs in providing patients with top-notch customer service, are driving forces behind Dr. Hill's methods of practicing dentistry. "I believe that everyone should be given the knowledge that will allow them to enhance their smile and achieve better overall oral health. I enjoy working one-on-one with my patients to discover exactly how we can help each individual create their perfect smile." Dr. Hill is dedicated to not only the cosmetic aspect of his patients' smiles, but also to their overall health and strives to educate all patients on the widespread impact oral health can have on total body health.
A native of the St. Louis area, Dr. Hill is committed to the revitalization of the downtown St. Louis community. Soon after graduation from dental school, Dr. Hill moved to the loft district of downtown where he currently resides with his wife, Cori, and their two sons, Tucker and Beckett. In his free time, Dr. Hill and Cori enjoy skiing, cooking and spending time with their sometimes rambunctious family made up of 2 little boys and 2 miniature schnauzers.
click here to read more about St Louis dentist Chris Hill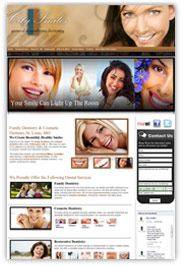 Be sure to visit our website citysmilesstlouis.com.
Contact This Office

1113 Locust St.
St. Louis, MO 63101

(314) 272-3046

welcome@citysmilesstlouis.com

facebook.com/CitySmiles
{sfg:14}