COMBINING THE LOVE OF ART & THE SCIENCE OF DENTISTRY TO CREATE BEAUTIFUL SMILES
Do you need an emergency dentist in Cary? Or are you looking for a great family dentist or proven cosmetic dentistry options to help improve your smile and your oral health? Doctors J. Gregory Mayes and Lisa Mayes at the Preston Dental Center in Cary, NC would be pleased to show you what exceptional dental care is all about.
With a goal of providing patients with care that lasts a lifetime, the team at Preston Dental Center strives to provide comfortable and high-quality dental care. We love what we do and new patients are always welcome.
Services offered here in our Cary, NC dental office
Whether you need emergency dental treatment in Cary, NC, are looking for the highest quality family dentist, or are looking for information about cosmetic dentistry treatments, we would be pleased to offer you a free dental consultation and / or a second opinion. Learn more about our Dental Services:
Crowns
Clear Invisible Braces
Smile Makeover
Teeth Whitening
Veneers
Six Month Smiles
Meet the Doctors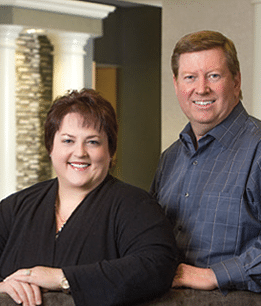 J. Gregory Mayes, D.D.S. Dr. Greg earned his dental degree from University of North Carolina, after earning a biology degree from San Diego State University. He has taken substantial postgraduate education in cosmetic dentistry, crowns, bridges, veneers, and tooth-colored restoration using modern composite materials.
Lisa H. Mayes, D.D.S.Dr. Lisa is pleased to join with her husband, Dr. Greg, in offering healthy smiles to their friends and neighbors in Cary. A lifelong Carolinian, Dr. Lisa earned both her dental degree and bachelor's degree from University of North Carolina. She then went on to complete a one-year postgraduate residency program before entering private practice.
Both Dr. Greg and Dr. Lisa are members of the ADA, American Academy of Cosmetic Dentistry, North Carolina Dental Society and the Academy of General Dentistry. The doctors also share in raising their wonderful daughter, Kathryn.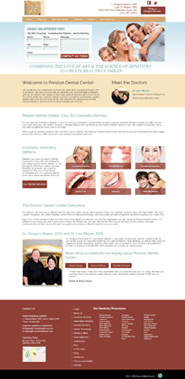 Be sure to visit our website
Contact This Office

3761 NW Cary Parkway, Suite 100
Cary, NC

(919) 460-0963

info@prestondentalcenter.com

facebook.com/PrestonDentalCenter