Our elite network of cosmetic dentists are skilled in providing all types of cosmetic and restorative dentistry procedures such as smile makeovers, teeth whitening, orthodontics such as braces or Invisalign, dental implants and bonding, dentures, veneers and more.
You will find that most of the cosmetic dentists have worked on the teeth of top name celebrities, models, and even beauty queens. Rest assured you are getting the best dentistry has to offer from your comprehensive online resource- ACE Dental, your source for all things dental.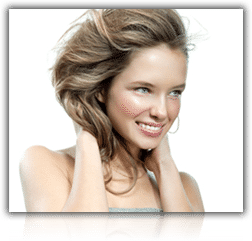 Cosmetic Dentistry
Cosmetic dentistry is the process of improving the appearance of a person's teeth, gums and smile.
Although the American Dental Association (ADA) does not recognize cosmetic dentistry as a formal specialty most cosmetic dentists are held in high regard because of their extensive education, training, and experience in improving the aesthetics of a person's oral appearance.
Cosmetic dentistry procedures differ from general dentistry or restorative dentistry procedures in that they are elected as opposed to required.
Cosmetic dentistry has the added dimension of art as well as combining the oral health benefits of general and restorative dentistry to give patients the smile they have dreamed of.
Learn more about Cosmetic Dentistry here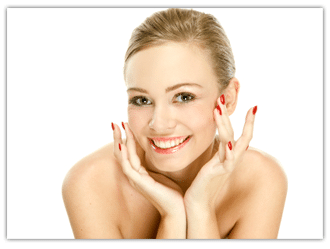 Restorative Dentistry
Many dentists provide comprehensive restorative dentistry for patients who suffer from common oral health problems that require necessary care.
These techniques can overlap with cosmetic dentistry procedures as modern restorations are designed to look and feel natural or improve one's existing appearance.
Although many dentists can perform various restorative procedures there may still be a difference in the quality a cosmetic dentist may provide over a general or family dentist.
Learn more about Restorative Dentistry here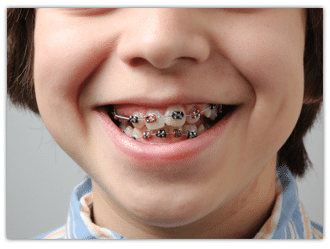 Orthodontics
Braces are an orthodontic corrective appliance used in the treatment of dental and facial irregularities.
These corrective appliances can be used to straighten crooked teeth, correct bite irregularities (known as a malocclusion), close unsightly gaps, and to bring teeth and lips into proper alignment.
Braces are also used to aid other procedures in other areas of dentistry, such as cosmetic dentistry or implant dentistry.
Learn more about Orthodontics here

Dental Technology
Advancements in new dental technology offer better solutions for traditional oral health problems than ever before. The trend in dentistry is utilizing technology to make dentistry more comfortable, durable, efficient and natural-looking for the patient as possible.
Patients and their dentists benefit from newer techniques that are less invasive and more dependable than the years of past. Procedures that formerly took multiple trips to the dentist or required multiple health care providers can often be performed in the comfort of one office by one qualified provider.
Learn more about Dental Technology here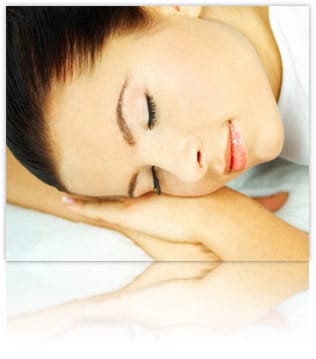 Sedation Dentistry
Do you experience fear of visiting the dentist? You are not alone; Odontophobia or fear of visiting the dentist is shared amongst about half of all Americans.
Many dentists understand not everyone feels comfortable sitting in a dentist's chair and offer assistance in making you feel more comfortable while having your teeth worked on.
Dental anxiety is more than just an inconvenience; it can prevent you from getting the oral health care you need.
Learn more about Sedation Dentistry here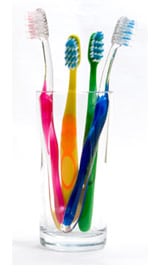 Oral Hygiene
Dental hygiene or oral hygiene is the process of maintaining proper dental care to avoid oral health problems.
It is recommended that you see your dentist and dental hygienist at least twice a year, however, the dental care that you provide on your own in-house is an integral part of maintaining good oral health.
A good in-house regimen supplemented by regular dentist check-ups and cleanings is the best way to prevent dental emergencies.
Learn more about Dental Hygiene here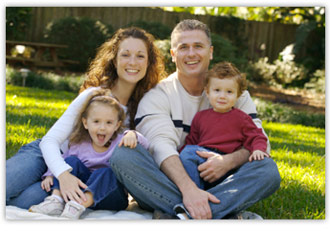 Family Dentistry
A family dentist is often regarded as the oral health care provider that the whole family can go to.
Like the general dentist, the family dentist seeks to diagnose, prevent, and treat issues concerning the mouth, teeth, and gums before they become problematic and provides restorative treatments when dental health issues occur.
Learn more about Family Dentistry here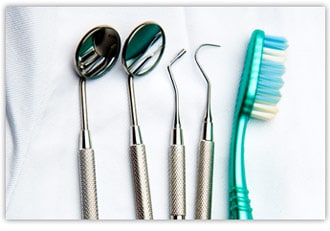 General Dentistry
General dentistry is the study, diagnosis, prevention, and treatment of a wide variety of conditions that concern the teeth, mouth, and gums.
Most doctors in this field are referred to as dentists, even though they may hold more specialized training in other areas of dental health.
General dentistry concerns itself with the general maintenance of oral hygiene and the prevention of oral disease.
In this capacity, the general dentist follows a universal representation as the gatekeeper of oral health care.
Learn more about General Dentistry here