A family dentist is often regarded as the oral health care provider that the whole family can go to.
Like the general dentist, the family dentist seeks to diagnose, prevent, and treat issues concerning the mouth, teeth, and gums before they become problematic and provides restorative treatments when dental health issues occur.
However, there are subtle differences between the general dentist and the family dentist in that the family dentist sees all age groups including young children, adults and older adults whereas general dentists may not see such a wide variety.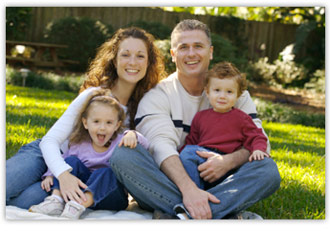 Dental Exam
One of the most common functions of the family dentist is to preserve oral health by providing a dental exam and cleaning.
During this routine procedure, your family dentist will be evaluating the mouth, teeth, and gums to see if any problems exist and to determine how effective your at-home treatments are.
In addition to this, they will be ensuring that plaque that has built up on your teeth and around your gums is cleaned off to avoid cavities and gum disease.
Most dental examinations also include dental x-rays to look for problems that may not be visible to the naked eye and to evaluate your bite.
The American Dental Association (ADA) recommends visiting your dentist every six months to maintain proper oral health.
In the event that preventative or restorative dentistry treatments are needed the family dentist is often called upon to help preserve the health of the teeth.
This may include treatments such as dental sealants in young children that are used to help keep bacteria from accumulating in hard to clean areas.
Many children and adults also undergo fluoride treatments which are used to help coat the teeth and guard against tooth decay.
Other common family dentistry procedures include dental bonding, dental fillings for cavities, crown placement and wisdom teeth extraction.
Family Dentist Training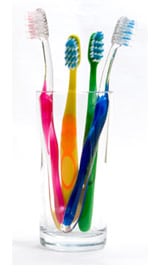 General dentists and family dentists undergo the same accreditation process that is necessary for all dentists who wish to receive a Doctor of Dental Surgery (DDS) or Doctor of Dental Medicine (DMD) degree.
After they have received a bachelor's degree the students must then go on to complete a four-year program at one of the 50 or so accredited dental universities in the United States.
Upon completion of this degree, the students must then pass the National Board Dental Examination (NBDE) to become licensed dentists.
Often family dentists undergo additional education and training to expand their list of services and to attract more clients.
Examples of additional education include accreditations in pediatric dentistry, periodontics, prosthodontics, orthodontics or endodontics.
Many family dentists are attending continuing education courses that enable to them to perform popular procedures such as teeth whitening, Invisalign, dental implants and dental veneers.