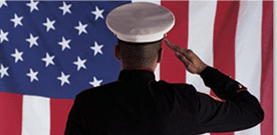 The A Soldier's Smile events are philanthropic cosmetic and restorative dentistry procedures given to U.S. soldiers in need of professional dental care.
Our troops deserve a reason to smile and participating dentists from the Academy of Comprehensive Esthetics (ACE) will be providing the necessary cosmetic and restorative dental care to select troops to reach this goal and to show our nation's appreciation for their time spent serving our great country.
The soldiers will be receiving treatments at individual ACE cosmetic dental practices across the nation and the coverage will be fueled by local and national media outlets to promote awareness.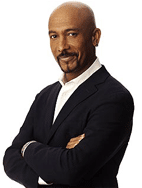 Montel Williams is endorsing the events publicly and will be featured on numerous national television shows where he will be promoting the A Soldier's Smile events, the dentists, and the sponsors.
Montel is best known for his talk show The Montel Williams Show and as an active founder of the MS Foundation.
His involvement with the military makes Montel an ideal representative for this event, having served in both the Marines and Navy and as his respected position as a role model for our soldiers.
It was during his time in the Navy where Montel discovered his gift for public speaking and is why the ACE dental association is so proud to have him as an asset to this series of great events.

The soldiers slated to be involved in this event will be able to get cosmetic dentistry treatments in a variety of different ways.
Local Veteran's Affairs (VA) hospitals will be contacted to help find soldiers who are in need of restorative and cosmetic dentistry treatments.
In addition to this method and as traction builds for these events soldiers, families, and friends of soldiers will be encouraged to submit stories to help find new participants.
The ultimate goal of the A Soldier's Smile events is to help all soldiers in need of dental care get the attention they need and help promote ideal oral health and confident smiles.
Unfortunately, at the early stages of this campaign, we will be limited in the number of soldiers chosen until more sponsors become involved.
Once more funding is available we will increase our efforts and will be able to provide the restorative and cosmetic dental treatments to additional deserving patients.
Included in the cosmetic dentistry procedures that will be provided to the soldiers will include such cosmetic and restorative treatments as teeth whitening, dental implants, Invisalign, veneers, gum disease treatments, Facelift Dentures, dental bonding, cavity repair, root canal treatments, TMJ therapy and other procedures designed to promote good oral health and improvements to soldiers' smiles.
The ACE dentists involved are some of the most highly trained and well-educated dentists in the country. They will be providing these treatments free-of-charge using state-of-the-art dental technology utilized to give the best esthetic and health benefits possible.
Popular Articles: