Straighten Teeth Invisibly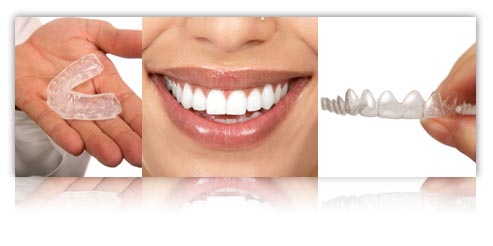 Invisalign is a clear orthodontic appliance offered as an alternative to the metal and brackets of traditional braces.
The plastic aligners that perform the treatment are intended for people who want to keep a mature appearance as they straighten their teeth.
The product was first introduced in 1999 by Align Technologies of Santa Clara, California. Invisalign is perhaps the most popular traditional braces alternative due to the effectiveness of the product and its proven use in clinical studies and by dentists and orthodontists alike.
How Invisalign Works
Invisalign uses a custom-made series of aligners that are made for the patient. The orthodontist first takes an impression and photographs of the teeth during the initial consultation.
The results are sent to the Invisalign factory and used to create a three-dimensional computer projection of how the teeth could be moved incrementally, forming the basis for developing a series of custom-made aligners designed to accomplish this movement.
Once the treatment plan provided by Invisalign is approved, a plastic resin aligner is manufactured for each stage of the computer simulation and shipped to the orthodontist.
After the aligners are sent back to the orthodontist, he/she will dispense them to the patient as each treatment phase is successfully completed and to monitor the progress.
The aligners must be worn in specific order for about two weeks, during which time they move the teeth in small increments of about .25 millimeters to .33 millimeters.
Wearing the aligners will gradually and gently shift teeth into place, based on the exact movement the orthodontist has planned out.
The average treatment time for Invisalign is about one year, provided the patient wears the aligners the recommended 20 to 22 hours a day.
Treatment times may be longer if a more complex treatment is necessary. Typically a patient will go through 20 to 30 aligners for both the upper and lower teeth before they get the results that both they and their orthodontist are happy with.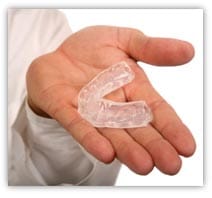 Treatable Cases
Invisalign was created for teenagers and adults with all their adult teeth who can faithfully follow a treatment plan provided by their orthodontist.
Any variance on this prescribed plan may compromise treatment success. According to the Invisalign website, the aligners can be used to correct the following dental concerns:
Spaced Teeth– Excess teeth spacing occurs with the abnormal continued growth of the jaw bone. Often times missing teeth can cause the surrounding teeth to shift due to extra space. Spaced teeth can lead to gum problems (due to lack of protection by the teeth), periodontal pockets and increased risk of periodontal disease.
Overly Crowded Teeth– Crowded teeth occur when there is a lack of room within your jaw for all of your teeth to fit normally. If left untreated, overly crowded teeth can get worse over time. Crowded teeth can lead to plaque accumulation, tooth decay and an increased chance of gum disease.
Crossbite– Crossbite occurs when the upper and lower jaws are both misaligned. It causes one or more upper teeth to bite on the inside of the lower teeth and can happen on both the front and the sides of the mouth. This can potentially lead to abnormal tooth wear and chipping, and periodontal problems including gum disease and bone loss.
Underbite– Underbite occurs when the lower teeth protrude past the front teeth. It is often caused by undergrowth of the upper jaw, overgrowth of the lower jaw, or both. Sometimes it can be caused by missing upper teeth which can prevent the normal function of front teeth or molars and can lead to tooth wear. It can also cause painful jaw and joint problems.
Overbite– Overbite occurs when the upper teeth bite over the lower teeth. It's commonly caused by genetics, bad oral habits, or overdevelopment of the bone that supports the teeth. Overbite can lead to gum disease and chipped or fractured front teeth.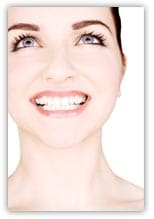 How Much Does Invisalign Cost?
It is important to remember that costs for Invisalign vary from case to case, depending on treatment complexity, length, your orthodontist, etc.
Typically the cost of Invisalign is comparable to that of traditional braces, ranging from about $3,000 to about $8,000, with the national average at about $5,000.
Only your orthodontist can determine the actual cost of a treatment because it will be based on specific needs and a custom-tailored plan.
Many dental insurance companies cover all or some of the cost of Invisalign as they would other orthodontic treatments like braces.
Your dental insurance provider can help you to determine the exact coverage for your treatment. Consult with your provider to determine what benefits you may qualify for.
If you are not a candidate for insurance coverage then your orthodontist may offer financing options. Many offer flexible and affordable monthly payment plans, many with no down payment and no interest. Most Invisalign patients use financing options to spread out the cost of their treatment.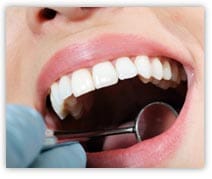 How Can I Get Invisalign?
The decision to get Invisalign is an important choice that should be weighed against the other options that can be provided to you by your orthodontist or dentist.
If you feel you may have some of the above mentioned treatable cases then the next step would be to find an Invisalign dentist or preferred provider in your area.
Not all orthodontists use Invisalign. In order to be able to use the aligners, orthodontists have to be trained by Invisalign so that they can effectively prescribe the aligners to their patients.
With that said you can move on to the next step which would be to schedule a consultation with an orthodontist to go over your personal goals and treatment recommendations.
Your orthodontist will be able to go over any questions you may have and provide further detail about what you may need. Different doctors may have different pricing, patient interaction and treatment recommendations.
It is important to find an office that you feel comfortable with because the nature of orthodontic treatments provides that you have frequent visits with your doctor to ensure your treatment is going correctly and because Invisalign aligners are distributed in stages.
Once you have chosen a doctor that you feel comfortable beginning treatment with they will map out a detailed plan with your goals in mind. Periodic check-ups will maintain that your treatment is going as planned and to evaluate your progress.