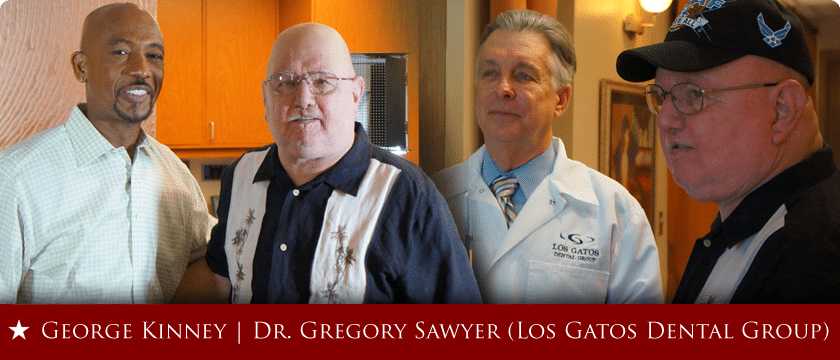 Patient: George Kinney
ACE Dentist providing treatment: Dr. Gregory Sawyer (Los Gatos Dental Group)
Treatment: Fillings and Full Upper Denture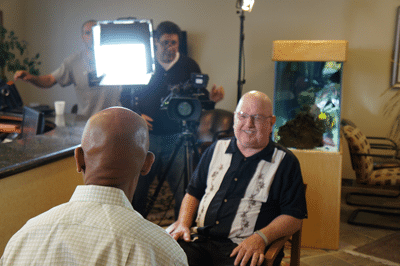 George Kinney served in the Air Force for 17 years, but is now living on social security, suffering from diabetes and missing all his upper teeth but 1.
He is the sole caretaker for his daughter, who is completely disabled suffering from a kidney failure that requires weekly dialysis treatments.
A Soldier's Smile is providing him dentures and fillings free of charge to help ease his pain and improve his quality of life.
George Kinney was born with a hair lip and cleft pallet, which required 19 operations by the time he was 12 years old.
George joined the Air Force in 1973 and served for 17 years as a jet engine mechanic and fire truck maintenance specialist.
He spent time in Japan, Korea, and California, before being released on medical discharge as a staff sergeant.
After leaving the military, George found work at an equipment rental company, where he worked for 16 years until his position was downsized and he was given only 3 months' severance pay.
George is divorced with two children, whom he raised as a single parent.
His daughter, Deborah Kinney, is 33 years old and is completely disabled suffering from a kidney failure, which requires three individual 4 hour dialysis treatments each week.
George is her only caregiver, and she's been waiting for a possible kidney transplant for 9 years.
George has faithfully taken care of his daughter, tending to her medical needs and taking her to her dialysis treatments.
George and his daughter are unable to find jobs because of their situation, and his social security, which he took at age 62 because of insufficient income, is nearing its end.
George applied for welfare, but was denied because he makes $6.00 a month more than the cut off, which breaks down to 20 cents a day too much.
Dr. Gregory Sawyer (Los Gatos Dental Group)